Discover more from Venturism
Zero-to-One insights, tools and resources – battle-tested by serial entrepreneurs.
The Ultimate Guide to #buildinpublic Part 1: What is #buildinpublic
Selling by Building
---
A public welcome to 158 new subscribers 🙏🏻.
There are now 469 smart, beautiful people on a maker-journey ⚡️.
If you didn't already, Subscribe to get future updates straight in your inbox:
---
Hi Venturists! 👋
Marketing and sales are hard.
Especially when you'd rather be spending that time building 🔥 products!

The Solution? Building in Public. 📣

👇
In this week's Article…
We begin a two-part series on #buildinpublic – the solution for passionate makers, who are less passionate about marketing & sales.

This week: Part 1 – What is #buildinpublic?

What's New with Venturism?
As you may have noticed – it's been a while since we last sent out a newsletter.
The main reason? We were too busy building our products in public!

If you follow us on Twitter, you may have noticed we participated in On Deck NoCode. If you don't, here's a TL;DR: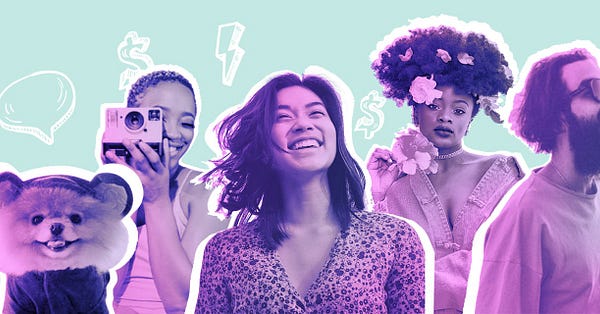 sneak-peek.io
SHUFFLE
Bite sized networking for the Creator Economy
1. We launched
Launch.OS
– Available now for $99⚡️
Launch.OS is part-Course / part-Tool and encompasses everything you need to turn your ideas into micro-businesses without code. With a focus on getting your first 100 customers.
What's Inside?
How to find and define your Niche Audience?

How to build your Audience by Building in Public?

How to Define, Select & Develop your Ideas?

How to Build & Sell your Product?

20+ Experiments to Test your Ideas quickly and efficiently.

75+ Revenue Models to Monetise from Day 1.

50+ Growth Tactics to make up your Launch Strategy.

The best way to Build a Portfolio of multiple micro-businesses.
…and much more.
2. We beta-tested Sneak-Peek and came in 2nd🥈 in
OD
NC
Sneak-Peek helps you build a product page in 2 mins and put your ideas to the ultimate test - email signups & pre-orders.
Marcus pitched Sneak-Peek to a huge audience of On Deck fellows, alums, staff, and judges – and it came in second place overall for all of On Deck No Code!


3. We built
Shuffle
(in 3 days.)
Shuffle is a new audio-only experience made to let you meet inspiring creators from around the world. It's like Chatroulette for creators – every time you Shuffle, your network expands.

How did we pull it off? Read the #buildinpublic thread here:
If the above got you curious about On Deck No Code, definitely consider joining the second Cohort. They are taking applications here as we speak.
With that, we hope to have given you an idea of what we've been up to in 2021.

We're looking forward to taking Venturism to new heights, by continuing to help makers get their first 💯 customers online!

That's all, folks!
Until Next time 👋!
Marcus & Jelmer