Discover more from Venturism
Zero-to-One insights, tools and resources – battle-tested by serial entrepreneurs.
NoCode and the Next Wave of SaaS MVPs (#TT04)
"Every important spreadsheet in a large organisation is a potential SaaS company." - @Tawheed
This post is part of an ongoing series about Startup Validation called Testing Tuesdays.
Gain the edge with the hacks, tools and smarts to build startups the right way by subscribing below (if you haven't already):
---
Out of all 52+ validation methods I listed in #TT01, the NoCode MVP's popularity is sky-rocketing most.
NoCode tools like Shopify, Airtable and Zapier increasingly blur the line between designer and developer and lower the barrier for wantrepreneurs to take the plunge and set up shop.
Though there's no denying the level of sophistication of some of these tools, future founders are still a long way removed from competing directly with startup studios and dev agencies whose bodies run on Linux and whose brains think in binary.

Rather, NoCode tools are the perfect MVP builders. Particularly for SaaS-businesses.
They have a low-ish barrier to entry. Some time investment is required for some of them, but vastly less compared to learning how to code.

They are designed for building-speed.

They can be connected and stacked like LEGOs.
In this weeks Testing Tuesdays we explore how to use NoCode MVPs as a validation method.
Disclaimer: This is by no means an in depth guide – that comes later.
Still, I hope you'll be a bit more optimistic about the NoCode MVP as a validation method for your SaaS startup after reading.
---
Profile: NoCode MVP
Description: Build a fully functional MVP using no-code tools.
(To be clear, the MVP does run on code, but you don't have to do any of the coding).
Type: Test for Desirability, Viability, Feasibility.
Stages: Solution Fit, Commercial Fit.
Speed: Can be built in day.
Reliability: Assuming you've done your due diligence: Reliable.
Watchouts: defensibility (reproduction)
Results Output: Qualitative & Quantitative.
Cost: €0 - €5000
---
In a recent tweet-storm, @Tawheed broke down how:
"Every 'mission critical' spreadsheet in a large organisation is a potential SaaS company."

He poses that to turn a spreadsheet into a SaaS company, you need to:
Transform static data into a part of a workflow.

Build integrations to remove manual sync from the process.

Add Dashboards, Insights, Notifications (and Alerts of Risk), i.e. Strategic Decision Making Tools.

Add an Automation Layer that, well, automates repeated decisions.

Add a Paid Tier, usually hiding the last two functionalities behind a paywall.

I like the premise. It made me think: the No-code MVP is the perfect validation tool for a business like this.
So what could a NoCode SaaS MVP look like?
There is a near infinite combination of tools possible, but for most SaaS MVPs I'd recommend the following tool stack: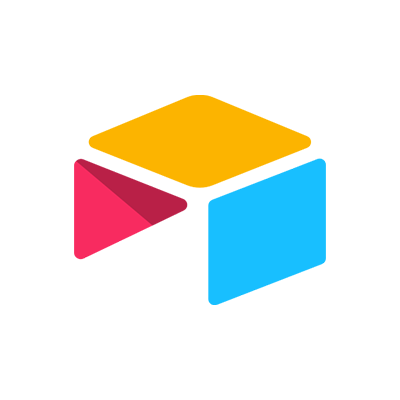 Airtable as a Base: Airtable calls itself a spreadsheet on steroids. It let's you create links between databases, add tags, create multiple views, build forms, dashboards, pages, and more.

Zapier-integrations with solution-specific tools: If apps are like computers, zapier is the internet. It connects tools together and let's them exchange information real time.

Stripe for Payments: Stripe is the world's leading online payment solution. That's it. That's the explanation.


Step 1: Static Data → Workflow
To make static data part of a workflow, you can use Airtable to make links between individual data points, and categorise them using tags, or organise the output in custom 'pages' s.a. invoices.
Airtable also gives you the option to create different 'views' of your datasheet. Creating a Kanban view alone can go a long way in making static data part of a phased process.
Source: https://blog.airtable.com/content/images/2017/09/1-3.gif
Step 2: Collaboration
Collaboration comes as a standard in Airtable, including the possibility to assign people to records, tag them, or mention them in the comments.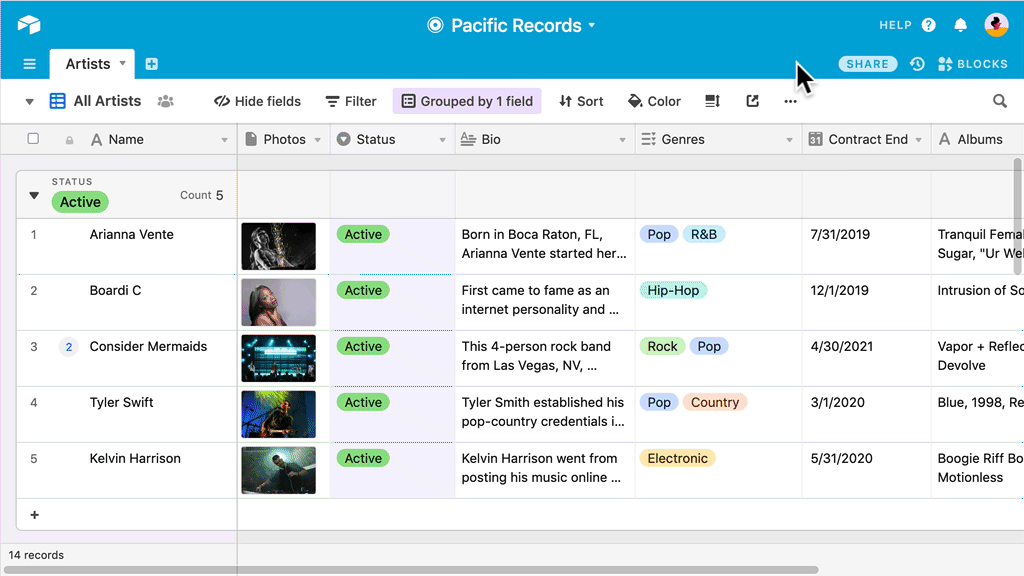 Source: https://bit.ly/34VlMhl
Source: https://support.airtable.com/hc/article_attachments/115022457367/CollaboratorField.gif
Step 3: Manual Sync → Integrations
For integrations, Zapier is your friend. Through Zapier, Airtable can connect with 250+ apps in every category imaginable: Payment providers, e-mail clients, eComm solutions, productivity apps, ... , the list goes on.
Step 4: Dashboarding, Insights, Notifications.
Source: https://support.airtable.com/hc/article_attachments/115024337028/dashbort.gif
Step 5: Add a Paid Tier
Use a combination of Airtable forms (sign-ups) and Stripe (through Zapier) to allow payments for you solution.
Source: https://try.airtable.com/static/forms/simplified-scheduling.gif
That's it!
That's the MVP. Easy peasy.

This week was a short one. Thanks for tuning in.

Next time, we will dive deeper into NoCode SaaS MVPs and how to set them up for validation. Take care.
---
Thanks for reading! 🙏🏻
Want to get the tools, hacks & smarts to build startups the right way?
Subscribe to get my newsletter straight in your inbox.
If you feel the need to reciprocate, feel free to share, leave a like, or buy me a coffee ❤️.